This year may be different, but the leaves are changing colors and nature is at its best. Here are a few non-fiction and fiction books for the young inquirers and for the season of thanks and friendship.
Summer green to autumn gold : uncovering leaves' hidden colors, published by Milbrook Press in 2019, ISBN: 9781541528994, is a brilliant nonfiction picture book, written and illustrated by Mia Posada. Here's a book that is highly recommended for Preschoolers and Lower Elementary students to understand why leaves change color in fall. It highlights both the spectacular colors of the season and the science behind the colors. Additional scientific details are included for curious readers as well as suggested further reading and links to hands-on activities.
Autumn sunshine.
Haystacks rolled.
Scarecrow guards the fields of gold.

No one enters.
No one dares.
Scarecrow stands alone and scares
the fox and deer,
the mice and crows.

It's all he does. It's all he knows.
The story opens with a lonely scarecrow, lonesome as his job makes him be – scaring all the animals – standing in his field through the seasons of the year. On a special day, a baby crow drops from the sky and Scarecrow does something totally unexpected – he takes care of the hatchling. Now, they spend their days and nights together, until one day, in autumn the crow flies away. Scarecrow is left alone again, on a broken pole in the winter snow. Still, seasons change and as spring returns there is hope.
Beth Ferry's The Scarecrow, is a captivating story of love, friendship and loneliness in rhyme. Exquisitely illustrated by Eric Fan and Terry Fan (The Fan brothers), The Scarecrow will captivate preschool and early elementary children. Another beautiful book to look at the seasons and friendship, and tie up with PYP's Sharing the Planet and Attitudes. Published by Harper Collins Publishers in 2019, ISBN: 978-0-06-247576-3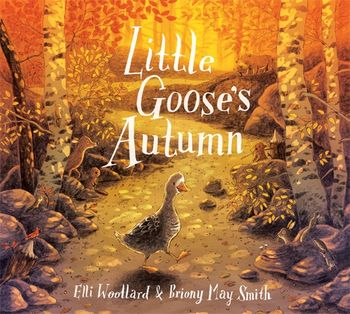 As summer fades to autumn, a lively young goose feels a change in the air and senses she has something important to do – but what? The beavers are chopping wood, the squirrels are storing nuts in the ground and the bears are busy building a den. The plucky little goose tries to join in, but without great success. She realizes her wings weren't built for chopping wood, or burying food, or building a den, but they were built for something magnificent – they were built for flight . . .
This is the beautiful, lyrical story of Little Goose's Autumn written by Elli Woollard and illustrated by Briony May Smith. It reminds us that we all have a place in the world, it is just about finding the wings. A story to be shared with Pre K and Lower Elementary children that will be a wonderful conversation starter about changing seasons, animal habitats, migration and hibernation. A significant addition to a collection of PYP's Sharing the Planet. Published September, 2020 by PanMacmillan ISBN: 9781509807970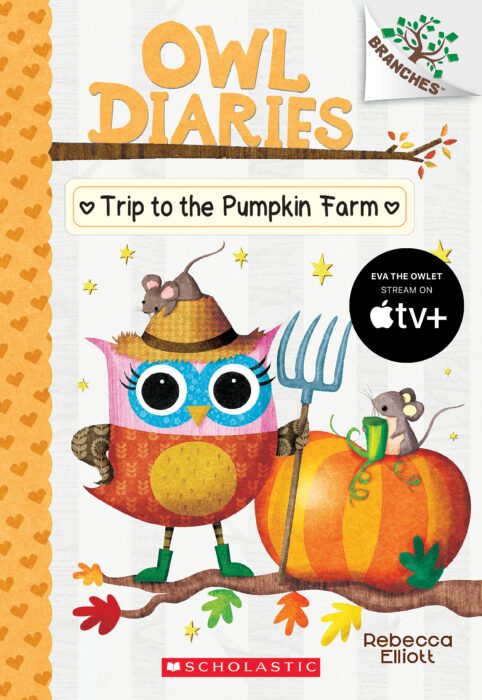 The owl diaries, written by Rebecca Elliott, is a series included in Scholastic's early chapter book line Branches, aimed at newly independent readers. In this series, Eva is a sweet little owl who keeps track of her day to day adventures and activities in a diary. Each book is a diary based on the events that are taking place in Treetopolis.
In this 11th book of the Owl diaries series, Trip to the pumpkin farm, Eva's class cannot wait for their field trip to the pumpkin farm! It's "Falling Leaves Day", a day for all the animals of the forest to show their thanks and appreciation for all they have, their friends and family and more. Unfortunately, the Thank-You Pumpkin goes missing while the owls are visiting the farm. Will they find it in time for the holiday party, and also help a friend in need? Eva also discovers that everyone has something to be thankful for. Indeed a good autumn themed book for discussion surrounding sharing resources, helping those in need, and celebrating the seasons. Published in 2019 by Scholastic Press, ISBN-13 : 978-1338298659