What Is Jólabókaflód?
Want to celebrate your holidays following the Icelandic tradition of Jólabókaflód – In Iceland on Christmas Eve, the country spends the evening taking part in Jólabókaflód, translated into English as the 'Christmas book flood.' Icelanders spend Christmas Eve gifting books to one another before curling up with a cup of cocoa or a tipple of jólabland (alcohol free ale) and diving into a brand new book. The tradition is said to date back to World War II when paper wasn't rationed in Iceland and books were popular gifts. Well if you are not in Iceland but you think this tradition is worth celebrating then get a delightful book, a cup of cocoa and you could enjoy ólabókaflód anywhere in the world. If you are running our of ideas about what to read, here are a few suggestions from me!!!
A few days ago, my friend, Priyanka, showed me a book that her daughter had borrowed from the library, and I just couldn't stop raving about what a great book The legend of the rock paper scissors by Drew Daywalt and Adam Rex is. (ISBN13: 9780062438898) For those living in Japan, like me, it is quite common to reach a final decision in many situations by playing the game of "rock, paper, scissors'. We know the game but who knew about the hardships of the Rock, Paper and Scissor while they were respectively living in the Kingdom of Backyard, Empire of Mom's Home Office, tiny village of Junk Drawer and fighting against an apricot, a computer printer, the wooden clip-man to name just a few. Eventually the warriors meet each other – the most epic round of battles begins . . . and never ends in this hilarious story. If you know of a boy who doesn't like books, this is one for him. A great read for ages 4 and up!!!!
At this time of the year, who would not want to pick a funny book, and this one, Robobaby by David Wiesner, published this year (2020) ISBN: 978-1839130205 is a winner. What can be more exciting than a baby arriving all neatly boxed up and in need to be assembled – this is Cathy's baby brother, "Robobaby". The Robot family, (behaves like a human family) is excited with the delivery but unfortunately the adults are not able to put the baby together when Cathoda or Cathy with a little help from Sprocket the dog gets things right. This is a great fun book, big sister to rescue, where youngsters are portrayed as the real champions. A good book to enjoy with 5-8 year olds.
Caldecott Medal winning book The Polar Express by Chris Van Allsburg, published by Houghton Mifflin in 1985, is truly a Christmas classic. I have enjoyed reading it aloud so many times and never failed to see the amazement in the children. It is the story of a boy who goes on a magical journey on Christmas eve on board the Polar Express. He along with the other children on the train arrive at a city where Santa is giving the first gifts of Christmas, and the boy is chosen to be the first one to choose a gift. His wish is granted – a silver bell from Santa's sleigh. When he comes back to the train, he realizes the bell has fallen through a hole in his pocket. Heartbroken, he comes home but magically he and his sister find the bell on Christmas day. The bell, whose beautiful sound only the children can hear. The boy continues to believe in the spirit of Christmas and is able to hear the sweet ringing of the bell even as an adult. Read the book and watch the movie!!! Recommended for all ages!!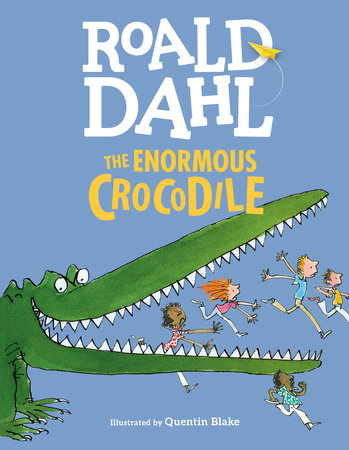 Read or listen together about someone, big and green and very very hungry, whose favorite things to eat are little boys and girls. This is not easy so he has to put into place his cunning plans. Meanwhile the animals in the jungle are planning too, to put an end to this. The enormous crocodile, written by Roald Dahl, and illustrated by Quentin Blake is a very good introduction to Roald Dahl stories. First published January 1st, 1978, by Puffin, this book is even today, a favorite read aloud for children. ISBN13: 9780142302453
Check on this URL for more details http://www.theinventionofhugocabret.com/index.htm
The Invention of Hugo Cabret written and illustrated by Brian Selznick is one of the first chapter books to win a Caldecott Medal in 2008. (ISBN13: 9780439813785) A book with 533 pages definitely looks daunting at first but the unique way the story has been told – in text and then for several pages in drawing – makes it a easy read. Hugo, an orphan boy with a talent for machinery lives in a railway station in Paris. His secret project, though, is finishing the invention his father was working on when he died. He steals parts from a toy shop – small gears and screws and springs. But when he's caught, he gets involved in a bigger mystery ."The Invention of Hugo Cabret" is clearly one of the most imaginative and amazing books ever created for children! Recommended for Grades 4 and above.